I'm having mixed feelings today.
It's my birthday today, so normally I should be celebrating but I just can't get in to the mood.
I miss my mother to much to enjoy myself. She passed away last year and this is the first time we can't celebrate together.
We shared our birthday and today she would have become 70.

Mum, I love you!!

Selene


Current Location:

home

Current Mood:

contemplative

Current Music:

Saltatio Mortis
First of all: I want to wish everybody a Happy new year, I hope this year will bring joy, happyness and health for everyone.
Second: Congratulations to the Elrohir half of the
gwanunig
and his wife Kyla with the birth of their twin sons!!
Third: Happy birthday to
jay_of_lasgalen
!!
*hugs*
Selene
I've been on holiday for two weeks without a computer near so I missed a few things.
Merry christmas everybody !!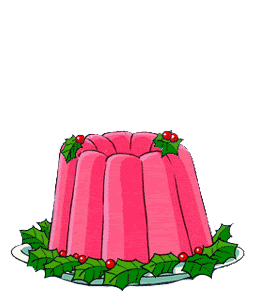 Current Location:

living room

Current Mood:

cheerful

Current Music:

elves singing christmas carols


Last time I posted an update was back in July. I was about to get posting again when RL took another swing at me.
I swear that I feel like life hates me this year.



Now were do I start on this.
Current Location:

home

Current Mood:

crushed

Current Music:

Into the West
Current Location:

home

Current Mood:

chipper

Current Music:

Blof - Umoja


Happy birthday Tena!!

May you find yourself in the arms of those you love.
I see I missed another birthday again
Current Music:

Elves singing Happy Birthday
I have finally been able to buy myself a new computer. It took way to much time but RL and work has just been a hastle these past months.
I know I've done this before, but still:
Thank you all again for the support you gave me.

I saw I missed a lot of birthdays from friends on my f-list here, sorry about that!
so:

Happy belated birthday to all of you!!!

Aglarien thanks for the icons you made for me, I just love them.

Now I'm just gonna go and try to catch up with all the stories that I missed while being offline, I can't wait to read them.

Hugs,

Selene

Current Location:

home

Current Mood:

optimistic

I have just found a new appartment with the help of agency I rented my old one from.
My insurrance has paid up, so now I have started to get my life back together again.
Though it might sound strange, I'm looking forward to going out and shop for new furniture and such.
I really can't wait to finish decorating the place so I can move out of my parents house back into my own.
Really , my parents are great, but living back home the last couple of weeks has not improved my mood.
Somehow having to move back in with them for the time being made me feel like a loser.
I know that's stupid, but living with your parents at my age (no matter what caused it) just feels that way.
I tell you one of the first things I'm going to do, is get a new computer and an internet connection. I just feel I'm missing out on a lot of good stories right now.
O boy, does that make me an addict?? Well, so be it ;)

I'll keep you all up to date whenever I can.

Hugs,

Selene
I want to thank everyone for their kind words and prayers.
At least I don't have another way of saying it right now.

I'm sitting at my parents computer right now and am still trying to get to grips whit what happened yesterday.
Yesterday I went to my parents house for Mother's day.
Around 6 in the evening I recaived a call on my mobile from my neighbours that left my mind spinning in to orbit.
They told me to get back home because the appartment building we live in was on fire.
The first thing that came to me was ... my cats!!
Luckily they have a key to my appartment and had already gotten them out.

When I arrived home 15 minutes later, I could not get anywhere near the complex, but I could see there was still a lot of smoke rising up.
It took the firedepartment 2 more hours to get the fire under control, but by that time the only thing still standing where some off the walls.

It is so hard to believe that in the matter of 3 hours everything you have can be gone ... I still have a hard time thinking about it.
I'm so glad that my neighbours had a key and were able to get my cats out ... I tell you they have my eternal gratitude for that.

But damn ... everything is gone ...
Childhood picture's, my books .... everything....
I know I'm not the only one who had this happen to them, but ... damn!!!